COLORADO FAMILY OWNED - since 2004
HOME INSPECTORS WHO CARE
Find out if your new stucco house has problems before you buy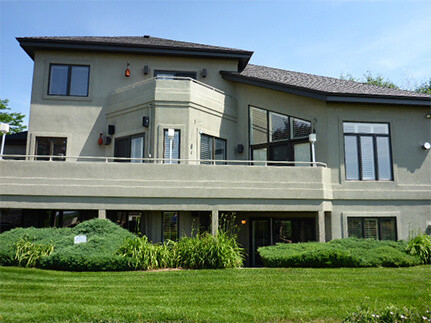 WHAT IS STUCCO AND EIFS?
Stucco is a cement plaster wall covering found on Mediterranean, Contemporary, and Southwest style homes.
EIFS (Exterior Insulation & Finish System) is foam-backed wall covering with a similar appearance to traditional stucco. It is sometimes referred to as "synthetic stucco."
Why do you need a stucco inspection?
Some stucco systems have had a history of problems with regard to moisture, deterioration, rot, and mold.
Moisture behind the walls can be lurking where it's least expected and can be completely invisible to the naked eye.
Fixing bad stucco is expensive. Remediation can cost anywhere from $10,000 to $100,000.
Find out if your stucco house has moisture problems before you buy.
We'll identify appearance, installation, and moisture issues with your stucco system.
And, we'll provide recommendations to keep your stucco house in tip-top shape, which will preserve the home's value. An ounce of prevention is worth a pound of cure.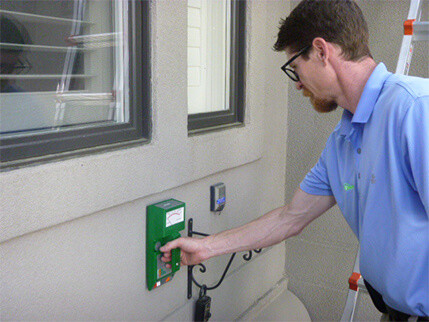 Services
Identification - EIFS, Hard-coat, Plaster over masonry, etc.
Visual condition and appearance
Surface-level moisture testing
Invasive moisture testing
Conformance to industry installation standards (flashings, penetrations, caulking, etc.)
Maintenance recommendations
We use only the latest tools and technology to provide accurate and fast results
Tramex deep scanning moisture meter
Protimeter Surveymaster pin-type moisture probe
FLIR infrared scanner
EDI CERTIFIED
We are formally trained and certified in stucco inspection by the Exterior Design Institute and we proudly conform to their Standards of Practice and Code of Ethics. Members are committed to providing quality and professional service to the public.

The MOST 5-STAR REVIEWS OF ANY DENVER HOME INSPECTOR
CALL FOR A QUOTE

303-730-7233