SAVE THE MOST BY HIRING THE BEST
Every day we save our clients $1000's on their home purchases.
Simply put, we know what to look for on a home inspection. With Call2Inspect you'll avoid unwelcome surprises and often get the seller to pay for problems with the house.
Call for a quote –  303-730-7233
Dave Roos President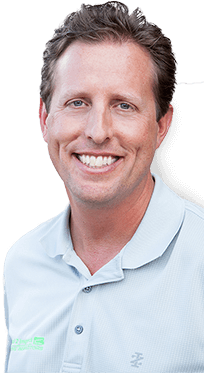 Ask our CLIENTS
[sp_testimonials_slider slides_column="3" design="design-1"]
Ask our CLIENTS
Mike was very professional. He took his time in answering questions and explaining his findings.
Chip was great and I really appreciated his attention to detail with my home purchase!
Had a great experience with Mike. He was extremely professional and thorough.
Dave was super easy to work with, very punctual, and did a thorough inspection of the home we were purchasing. He took the time to carefully walk us through all of his findings and make...
Chip was a very genuine and authentic professional inspector. He made sure to answer all the questions we had with a peace filled response; and shared his honest perspective for the int...
Had a great experience with this company! Jason took his time and fully explained everything he found. The pricing is great and so is the customer service!!!
Chip was a very genuine and authentic professional inspector. He made sure to answer all the questions we had with a peace filled response; and shared his honest perspective for the int...
Mike did an awesome job. Very through with letting us know ware everything was and what we needed to do.
My realtor arranged the house inspection with Call2Inspect on a pretty short notice. We met with Jason after he had finished, and he verbally went over the report and showed us where th...
Jason did a great job.  I needed an inspection in a very short time period and just after a major snowstorm.  He was able to access property and give me the thorough inspection report...
Dave was awesome to work with. Very thorough and detail-oriented.  Excellent and concise communication of the issues. I ended up not proceeding with purchasing the house, and greatly a...
Dave Roos (owner) was very responsive in arranging the inspection of my prospective home, and I found his documents for contracting and reporting results very user friendly.The inspecto...
Mike did a GREAT job with our house inspection. He was on time, super prepared, was diligent in inspecting all facets of the house, and took time to explain all his findings, and to fie...
Mike did our home inspection. He was very professional, thorough, considerate, has lots of experience in home building, and took the time to explain everything.  The inspection took ab...
I highly recommend Mike with Call2Inspect. He is polite and friendly. He has a keen eye for detail and did a thorough inspection of every inch of the house. He was honest with his asses...
We used Chip to inspect two different houses during our buying process. He was very well versed in all areas of our new home, explained issues clearly with the right amount of detail, a...
Mike was fantastic! He took us through everything he noticed with the inspection and answered all of our questions. He helped us feel confident with our home purchase. Thank you!
They were great! Very knowledgeable and didn't make me feel dumb for asking a lot of dumb questions.
Jason was thorough and explained everything to me on the older townhouse I am buying. I included the sewer inspection and radon testing and all were fully completed to meet my timeline....
Michael did a very good, thorough, professional job in inspecting a house we are planning to purchase. He explained important issues and I am very comfortable with the results of the in...
FRIENDLY TRUSTED INSPECTORS
Guaranteed service
Have confidence when hiring Call2Inspect for your new home purchase.
If you're not satisfied with our service, let us know within 7 days and we'll make it right to your satisfaction or we'll refund your inspection fee.
Call for a quote 303-730-7233
ONE QUICK CALL DOES IT ALL
We'll set everything up with your Realtor and the home seller
Call 303-730-7233 7AM to 6PM
- or -
Schedule online
PRICE MATCH - SPECIAL We'll beat any competitor's advertised or written quote by 10%
Applies to Denver and inner suburbs, trip fees may apply to outer areas. Competitor must be certified and insured. Cannot be combined with any other offers.
The MOST 5-STAR REVIEWS OF ANY DENVER HOME INSPECTOR
CALL FOR A QUOTE

303-730-7233