How To Identify A Marijuana Grow House, There Could Be One In Your Neighborhood
November 10, 2017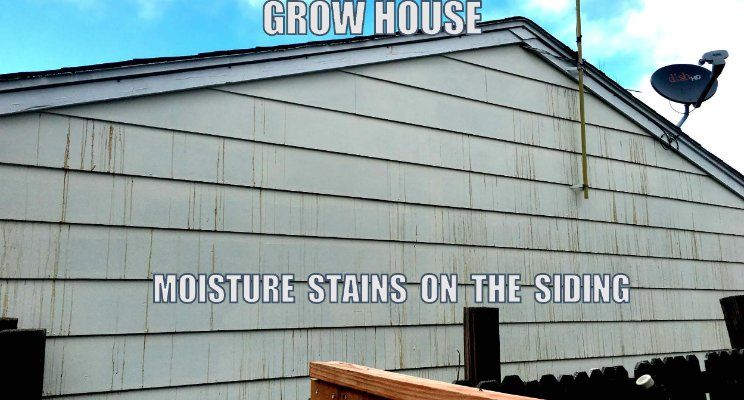 From time to time at Call2Inspect we'll run across a marijuana grow house. Most grows are in garages and basements. They're pretty easy to spot. Here are the telltale signs:
1. Excessive amounts of electrical wiring, extension cords, and overhead lighting
2. Large air ducts and ventilation systems
3. "Skunky" odor
4. Mold and mildew. Excessive humidity or mustiness
5. Condensation stains on the sides of the home
6. Blackout shades and window coverings
If the grow is an active operation:
1. Visitors going into and out of the home. Frequent loading and unloading of materials in the garage.
2. "Skunky" odor outdoors
3. Security bars over the windows and surveillance cameras
4. A humming sound outdoors caused by the ventilation system
5. Indoor lights on 24×7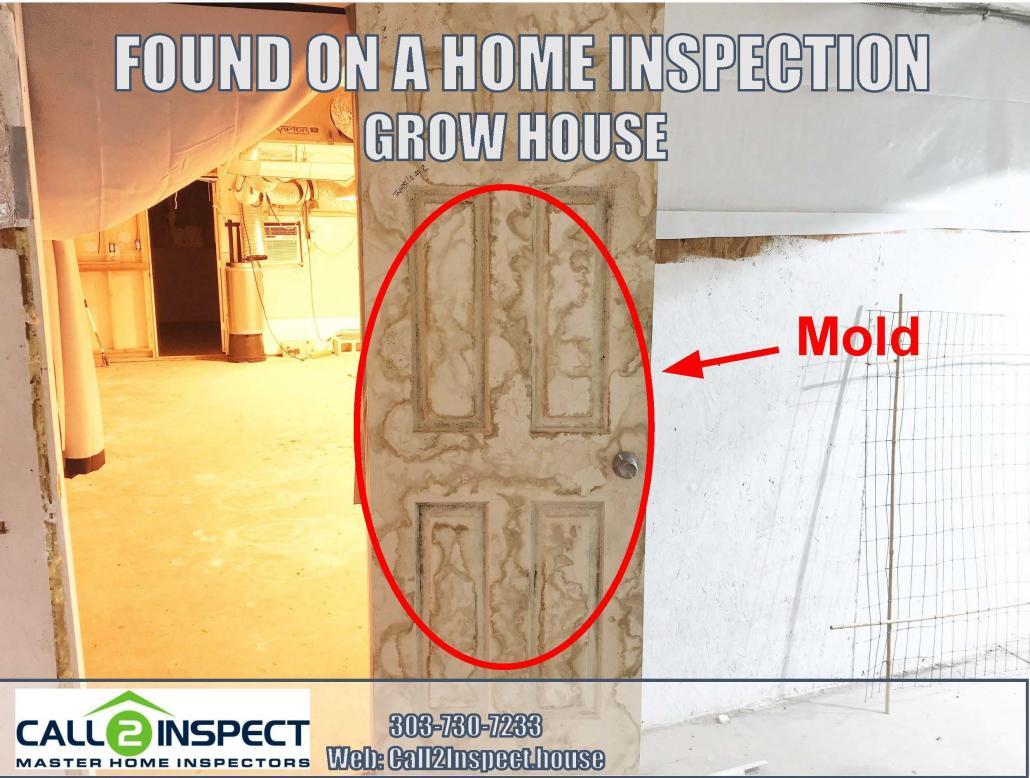 Home buyer concerns / risks:
1. Mold caused by excessive humidity. In addition to the obvious black stuff on household surfaces, mold can be lurking in the attic, behind walls, and in concealed spaces. If the grow was in operation for any length of time, the mold can be very costly to remediate and may require deconstruction of parts of the home.
2. Odors may be persist and can be very difficult to remove. It is probable that all interior floor coverings, wall/ceiling treatments, cabinets, attic insulation, basement insulation, etc. will need to be replaced.
3. Electrical hazards. We've seen live 240-volt, 50-amp circuits hanging with bare wires, and no way to turn it off. If someone were to touch a high power circuit like this they would be electrocuted.
4. Overall wear and tear, deferred maintenance, and grime. Remember the house was being used as a commercial agricultural operation, not a dwelling for people.
5. If the grow is in a neighbor's home there can be crime associated with it. Cash stored in the house is a target for criminals. Excessive car traffic into and out of the home can be a risk for kids. Unsavory grow employees may not make for good neighbors.