"It's not what you pay, it's what you save."
Simply put, we know what to look for. Time and again, our highly experienced inspectors uncover the highest-risk and most expensive defects, saving our clients $thousands. In the case of home inspections, knowledge is power… and that power translates to MONEY IN YOUR WALLET! Armed with the information we provide, Call2Inspect's customers save 5 to 10 times their inspection fee. Save the most by hiring the best! Call for your quote 303-730-7233.
Dave Roos
President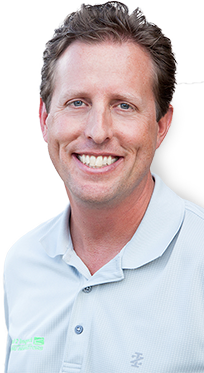 Call2Inspect clients
commonly receive
$2,000 to $4,000
in seller concessions
That's a
500% to 1000%
return to you
Call2Inspect saves you more.
Save the most by hiring the best!

Just a few examples of
seller-paid items
Bad
roof

$7,500 to
$12,000

Worn out
windows

$10,000 to
$25,000

Defective
furnace

$3,000 to
$5,000

Aluminum
wiring

$4,000 to
$8,000

Recalled
electrical
panel

$1,500 to
$3,500

Leaking
water
heater

$1,000 to
$1,500

Radon
mitigationf

$1,000 to
$1,500

Bad
dishwasher

$500 to
$1,000
YOU CAN TAKE IT TO THE BANK
Identification of the highest-risk, most expensive
defects.



Photographic evidence enhances your negotiating
position with the seller



Call2Inspect saves you more than other inspectors.
Save the most by hiring the best!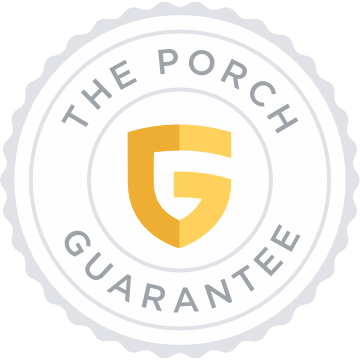 The Porch Guarantee gives you confidence when hiring the right home inspector for your new home purchase. For 90 days from the date of inspection, the Guarantee will provide payment or repairs for items missed during your home inspection related to a covered system or component that is within the building's foundation and up to a total of the home inspection fee, but not to exceed $750.
THE CALL2INSPECT DIFFERENCE
The Call2Inspect Difference
Your peace of mind is our top priority. Every inspector is a veteran who has inspected hundreds of homes. We know what to look for.
All of our inspectors are formally trained by The ASHI School and Carson & Dunlop. Every inspector takes 20 hours of continuing education annually.
All of Call2Inspect's home inspectors are ASHI-certified. ASHI certification is the gold-standard in our industry. It's not a "quickie" internet-based badge like other "so-called" certifications.
Call2Inspect takes an educational approach to inspections. We provide you peace of mind by walking you around and showing you the major points of the house. Any problem can be fixed and we help you identify solutions.
We inspect YOUR new home like we're buying it ourselves.
Call2Inspect saves you time and money by doing all the scheduling and setup for you. We arrange everything with all parties. Everyone receives email and text confirmations and reminders. You can order an inspection with us by phone or online.
Call2Inspect has been serving Denver since 2004. Our client callback rate is second to none. In the very rare case something does come up, we're fully insured for errors and ommissions.
Have confidence that you've hired the best with Call2Inspect. Ask our previous clients. We have more 5-star ratings than any other Denver home inspector. Our inspections are backed by a money-back guarantee.
Call2Inspect backs you up in your negotiation with a report that has over 75 photos and clear, convincing descriptions. Our clients commonly receive $2,000 to $4,000 in seller concessions.
You'll receive Call2Inspect's report within 24 hours
Call2Inspect's dedicated scheduling staff and automated scheduling system ensure we'll be there for you.
Call2Inspect has a dedicated support staff to answer your call Monday through Saturday. Our inspectors don't take phone calls or do other business during inspections. Our focus is on YOUR house right now.
All of our inspectors carry the latest in tools and technology to ensure you get a thorough inspection. Tablet computers, moisture meters, carbon-monoxide detectors, infra-red thermometers, thermal cameras, non-contact voltage sensors, and others.
"Newbie" Discount Inspectors
It's a fact: most home inspectors have been in business less than 2 years. Your inspector is a "newbie." He's learning how to inspect houses at your expense!
The number one complaint about home inspectors is that they're poor communicators. They keep to themselves, don't walk you through the house, and aren't good at describing problems and solutions. They don't really care about you.
The inspector depends on you to arrange access to the house. You have to make multiple phone calls back and forth to the Realtors and the home seller to get everything set up.
You move in and quickly find a major problem that costs you $thousands. You call the inspector and find he's no longer in business. This is common because most inspectors leave the business within 2 years!
The inspector doesn't do a good job for you, but it's too late to find someone else because you already paid him and you have a looming deadline. You cross your fingers and hope everything will be alright with the house.
You can't persuade the seller to fix something because the inspector's report is vague or incomplete.
The inspector's report is late. He's not reliable. You miss your critical deadline to ask the seller to fix something.
The inspector doesn't show up to the house. Yes, this happens more than you'd think. You're under a deadline and have to scramble to find someone else.
The inspector is a "one man shop" who answers his scheduling phone and conducts other business while he's supposed to be inspecting YOUR house.
The inspector is new to the business and has not invested in the right tools. He can't diagnose certain problems.
Commitment to
The Community
Discounts
for:
teachers,
police, fire
fighters, active-duty
military

Donation to charitywith every inspection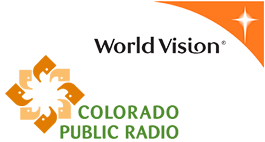 Satisfaction
guarantee
If you are not completely satisfied with our service, please let us now. We'll try to make things right to your satisfaction. If we can't, we'll issue a full refund.
Requests must be made within 7 days of the home inspection